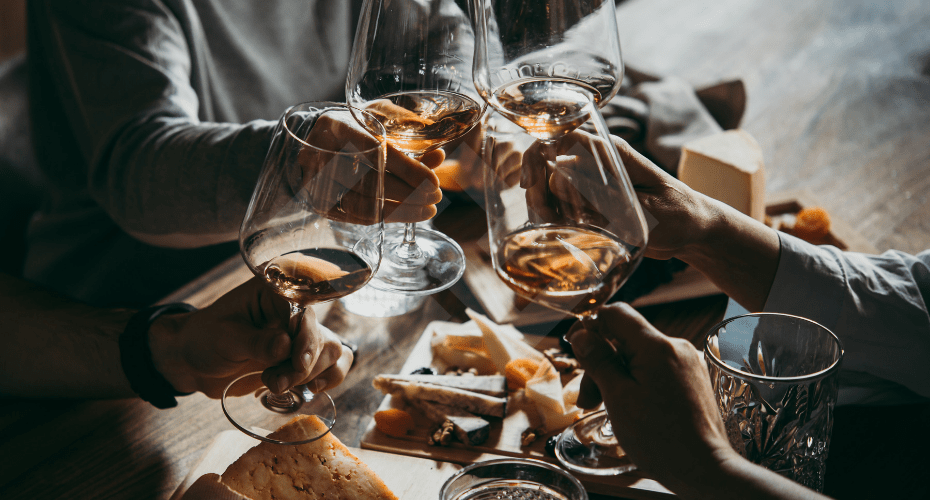 Whidbey Island Wineries & Distilleries
"With intriguing accents of spice and musty earth [and] a gripping mouthful of tannins dance on the lengthy finish."
These are the words used to describe Spoiled Dog Winery's Estate Pinot Noir. If you are a fancy wine connoisseur, you probably knew what all of those words meant. Or maybe that entire sentence was gibberish to you.
Luckily, expertise is not a requirement for enjoyment when it comes to wine. This is evident annually with the "Autumn on Whidbey Tour" when people from all over and with all levels of wine knowledge flood the tasting rooms of local wineries to make memories. The tour is filled with friends having fun, amazing wine, and local art displayed in every tasting room.
Hosted by the Whidbey Island Vintners and Distillers Association, this year's Autumn on Whidbey tour is widening it's horizons by also including some local spirits! This expansion helps to include individuals interested in participating, but not really interested in wine. It also provides recognition and traffic to some pretty great local distilleries.
Below are some of the Wineries and Distilleries participating in this year's tour that we had the pleasure of visiting:
Holmes Harbor Cellars 
 
When you think of vineyards and wine tours, do you think of gorgeous Italian villas overlooking expansive acres of grape vines? If so, Holmes Harbor is the place for you! This locally owned winery opened its doors in 2008 with the hope of blending art and science to create some of the most incredible wines on Whidbey. This blend is evident both in their wine and in their tasting room which has the facade of a beautiful authentic villa while proudly displaying their fermentation tanks within. You can't help but feel like you are about to have the best weekend of your life when you enter this incredible space.
Mutiny Bay Distillery 

You are going to LOVE this mom, pop, and son distillery. After retiring as pharmacists Rod and Kathy Stallman utilized their deep understanding of chemistry to create spirits that ignite your imagination. With the engineering innovations of their son Scott, this trio created what can only be described as a dream line of liquor distilled from almost exclusively local ingredients. Their love and passion for their craft is evident from the moment you enter the tasting room. They love walking people through their selection of spirits and their process. You do not want to miss this stop on the tour!
Spoiled Dog Winery
As one of the most established and favorited wineries on the island, Spoiled Dog is without doubt a real treat to visit. Approaching the property guests are enveloped in trees that open suddenly to acres of vineyards and one of the most charming farm style buildings on Whidbey. Walking in one is immediately met by friendly tasting room staff standing in front of countless barrels of aging wine. The staff are knowledgeable and eager to help. Their selection is incredible and nothing beats the view of the vineyard with tall evergreens in the background.
This year's Autumn on Whidbey Tour is November 9-10. Tickets can be purchased in advance for $25 or $30 day of the event. You can purchase yours here!
You Might Also Like:
How the Whidbey Working Artists Began:
In the early 2000s Whidbey Island was a community buzzing with potential and truly coming into its unique identity as an island full of diversity. During this time a small group of North Whidbey artists decided to band together to draw attention to the island's ever-growing artist community. Thus Whidbey Working Artists was born!
Since 2004 these artists have been opening their studios once or twice a year for the general public to come, explore, and learn about the process of creating beauty. As these tours gained in popularity more and more artists have been included on their roster and today the tour now spans across the whole of Whidbey! Today, Whidbey Working Artists includes over 70 artists working across multiple mediums.
But why open their studios? Their website says it best:
As an organization we believe that opening our studios offers visitors the opportunity to share in the process of how art is created and a glimpse of how artists inhabit their creative space. This shared experience between artists and visitors provides a stimulating creative conversation that enhances the arts while also educating and developing an appreciation for the handcrafted.
This year's summer tours are scheduled for August 24th & 25th from 10 AM to 5 PM. Come watch as painters manipulate the pigments on their canvas to just the perfect shade of purple, or welders bend metals into shape you never dreamed they could, or watch craftsmen reveal a magnificent creature from beneath the bark of a tree stump.
The Catalog for the 2019 Whidbey Working Artists Tour can be found HERE. Be sure to visit the Whidbey Working Artists Website.
See below for an interactive tour of each artist's studio!
https://drive.google.com/open?id=13MjVfktCE576d9DBP4xDidcCz-AgbOHI&usp=sharing
You Might Also Like: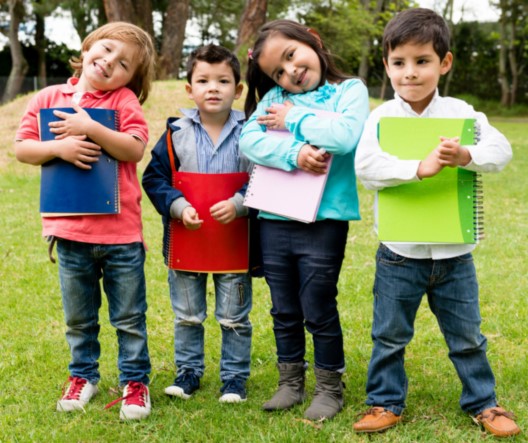 Summer Programs for Kids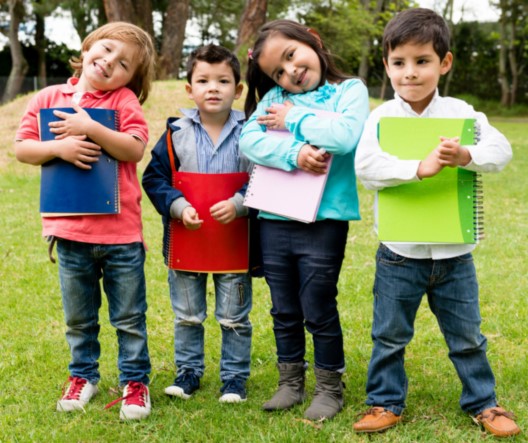 With only a few weeks left in the school year, the thought of having the kids home all day is probably on the forefront of your mind. What will you do to keep the kids busy this summer and keep their little minds engaged? A perk of living on Whidbey in the summer time is that there are plenty of opportunities for the kids to get outside and play. On top of the longer play hours and beautiful weather, Whidbey offers a variety of programs the kids can get involved with throughout the summer.
Sailing Camps are offered for kids ages 9-15 by Oak Harbor Youth Sailing. These week-long camps begin June 25 and run through July 30 from 11:00AM – 4:30PM. See https://www.oakharboryouthsailing.org/registration-information for more information on registration and pricing.
The Camp Casey Pool is open to the public on June 16th and is open every day (except for Sundays) from 12-5pm. Admission is only $5 per person, with the option to purchase a punch card for frequent visitors. The Camp Casey Pool also offers American Red Cross swim lessons for ages 4 and up. Click here for swim lesson dates and prices : http://spu.edu/depts/casey/Recreation/swim-lessons.asp .
The Whidbey Playhouse will host their 4th annual Youth Summer Theater Workshop July 9th through August 2nd. This workshop is a great place for young actors and actresses to learn new skills and get comfortable on the stage. For more information on the course, pricing, and registration click here: https://www.whidbeyplayhouse.com/summer-camp .
The Whidbey Children's Theatre in Langley is a great place for kids to get involved in theatre, participate in shows of their own, and take classes to work on their skills. Classes are offered for kids as young as 4 up to 19 years. For more information on how your kids can get involved, check out their website here: http://wctmagic.org/ .
Summer Dance Camps are offered through Leaps & Bounds Dance and Tumbling Center for children ages 3-5. Week-long camps begin on June 5th with the last camp beginning on July 24th. Each week has a different theme, perfect for those who want to continue past their one-week camp. For more information regarding registration and pricing, click here: http://danceoakharbor.com/summer_camps .
Sno-Isle Libraries offer some really fun summer reading programs and activities in both Coupeville and Oak Harbor. Their annual "Explore Summer" program for kids begins on June 1st, along with a variety of other reading activities throughout the summer. This is a great way to keep your kids fresh on their reading skills and continue learning during those months away from school. For more information visit their website at https://www.sno-isle.org/summerteens/ .
Sign your kids up for the Kids Bowl Free program! Oak Bowl in Oak Harbor participates in this program, where kids can bowl up to 2 games per day for FREE. Find out more information and get your kids signed up by clicking here: https://www.kidsbowlfree.com/index.php .
Create your very own glass art at Callahan's Firehouse in Langley! Callahan's Firehouse offers the unique experience of glassblowing and the opportunity to make your very own creation. Ages 5 and up can participate by choosing their own colors for their art and be guided through each step to creating their very own masterpiece! Visit their website to schedule your appointment and read up on important information before your visit. https://callahansfirehouse.com/schedule-glassblowing/ .
You can never go wrong with a trip to the Blue Fox Drive-In. With an arcade, go-karts, and a huge selection of yummy snacks, the Drive-In is a treat for the whole family. The longer daylight hours will make for a late start on the movie, but just think of the sleeping in that will be happening the next day! Check out their website to see what's playing each week, along with their weekly concession deal. http://www.bluefoxdrivein.com/ .
For military families, take advantage of the Youth Activities Center and the wide variety of programs to take place throughout the summer. The Youth Center is available to kids ages 12-18 of active and retired military, DOD civilians, and DOD contractors. Different programs are available for different interests (art, team sports, video games, etc.) as well as volunteer opportunities and field trips to different places. Learn more by clicking here: https://whidbey.navylifepnw.com/programs/92723cd7-11c2-4e97-9e22-1f663d448a94 .
As you can see, there is no shortage of things to keep the kids occupied this summer. What are some summer activities your family enjoys?
Events you might also like:
#mc_embed_signup{background:#fff; clear:left; font:14px Helvetica,Arial,sans-serif; width:100%;}
/* Add your own MailChimp form style overrides in your site stylesheet or in this style block.
We recommend moving this block and the preceding CSS link to the HEAD of your HTML file. */