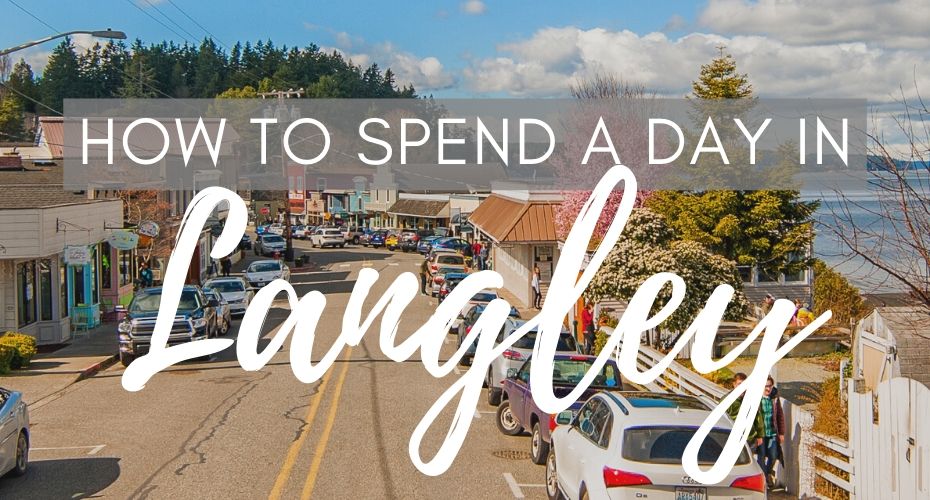 Plan your Trip to Langley
A Little History Before You Plan Your Trip to Langley
On the southern side of Whidbey Island along the Saratoga Passage lies the lovely little town of Langley. With a population of just over one thousand, this quaint town is home to a creative culture and endless entertainment.
Langley's history has led to its unique and diverse culture. Established in 1891, Langley served as South Whidbey's trading center for all types of goods with the wharf connecting island merchants to Everett and Seattle. In the 60s and 70s, that same wharf brought in a wave of hippies who would forever shift the culture of South Whidbey.
Although Langley's docks no longer see the traffic they once did, downtown is filled with remnants of the original trades-town married beautifully with the artistic culture of the mid-century hippies. It's quite a treat to visit. If you get the chance to spend a day in Langley and aren't sure what to do, you're in luck! We've created an itinerary for the perfect one-day trip in Langley. Just don't forget your mask and keep a social distance! 
Itinerary for Day Trip to Langley
Coffee at Useless Bay
Enjoy some amazing early morning coffee from this local roaster to give yourself an extra boost at the beginning of your day. Between the friendly baristas, great drinks, and buzzing atmosphere you'll be excited to return to this cafe over and over. 
View this post on Instagram
Breakfast at The Braeburn
BEST. BREAKFAST. EVER. Or at least it's hard to top. The Braeburn has an amazing assortment of breakfast choices ranging from light and sweet pastries to hearty mashes and breakfast burritos. There's something for everyone!
View this post on Instagram
Morning Stroll Down Seawall Park
When you make your way out of The Braeburn you might consider taking a stroll down Langley's Seawall Park. This seaside park is full of beautiful art that pays tribute to past island tribes and a walking path to help you get the most out of the beautiful view.
View this post on Instagram
Lunch at Ultra House
Ready for lunch? This ramen house is tucked away in the dead center of Langley village and serves absolutely incredible food! Enjoy slurping noodles and sipping broth and feeling like you're another world away.
View this post on Instagram
Ice Cream at Sprinklz
What better way to end lunch than with some sweets?! Sprinklz is a local favorite when it comes to ice cream. It's hard to beat their fun store or their incredible old fashioned ice cream. 
View this post on Instagram
Explore Downtown and the Star Store
Even though a few of the Langley shops have closed their doors during the pandemic, The Star Store alone could keep anyone's attention for quite some time. This century-old mercantile seamlessly transitions from produce to products and more. 
View this post on Instagram
End the Night at the Taproom at Bayview
What better way to end the night than with some comfort food and a good beer? Bayview Taproom provides that and much more. You'll love this community watering hole for its juicy burgers, kind servers, and joyful atmosphere. 
View this post on Instagram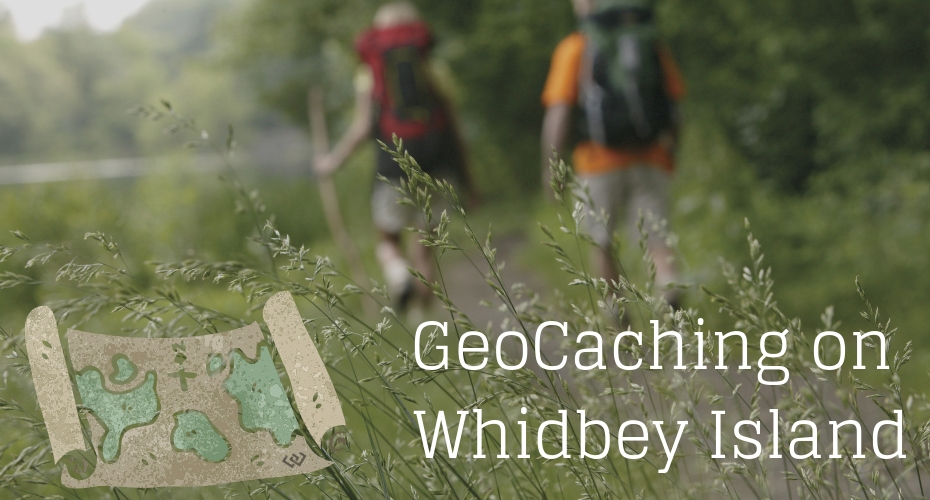 Geocaching on Whidbey Island
Why is Whidbey Island the Perfect Place?
It is no secret that Whidbey Island is an astonishingly beautiful place. It's the kind of atmosphere that draws you outside to enjoy the many state parks and breathtaking beaches. Countless trails dot the landscape all across the island. These trails and parks are what make Whidbey Island the perfect place for one very special activity: geocaching.
View this post on Instagram
What is Geocaching?
Geocaching is a hobby that has been around for almost twenty years, following the significant improvements on the global positioning system. The concept of the game is simple; go to a location indicated on your app/GPS, find the hidden treasure, re-hide and repeat. Geocaching's simple, yet successful, concept attracts millions from across the globe to get outside and participate. On Whidbey Island alone there are over 300 caches!
View this post on Instagram
From the Geocachers:
We asked a few Geocachers about the draw to the hobby and they gave us a wealth of knowledge.
Sandra, a long term Geocacher, expressed "so many activities today [are] related to being indoors and sedentary in nature," but she believes breaking that trend is what brings people to the hobby.
"Geocaching [is] directly related to being outside, the benefits are exercising your brain and your body! I've also been introduced to wonderful like-minded people who enjoy adventures."
Bill, a fellow Geocacher, echoes every word of Sandra's beliefs in the benefits of Geocaching. Asked why he started he simply said, "it was a way to get out!" As a retired man Bill is grateful to have geocaching for a hobby. Its something that keeps him active, helps him meet new people and discover new places.
So how easy is it to get into Geocaching?
Step 1: Download the App
This is the easiest part! Both iTunes and Google Play offer Geocaching as a phone app. All you need to do is search for it and download.
Step 2: Set Up a Profile
Setting up a profile allows you to save those caches you have already found and will start to develop statistics after you've been participating for a while.
Step 3: Start Finding Caches!
The app will immediately give you directions to the caches nearest you. You will follow it to the location and after that you are mostly left to find the treasure.
We Gave it a Try:
We decided to give it a try ourselves and it was great! We discovered there was a geocache right next to our Coupeville office. When we got a little lost and confused, we found out there was a helpful hint to guide the way. After a little snooping we found a tiny pill box with the visitor log!
Overall it was a pretty great experience and we can't believe there are SO MANY more caches to find and places to discover on Whidbey Island! Sandra stated it best, "Whidbey Island is a magical place to live and geocache in… I loved discovering the "Mother of All Erratics" in the Saratoga Woods near Langley, (as well as) new trails and Dugualla State Park on North Whidbey, and secret places in Deception Pass State Park. We have lived on Whidbey almost 38 years and all of those places and more were discovered through geocaching!"
Go get out there and explore!
You Might Also Like: