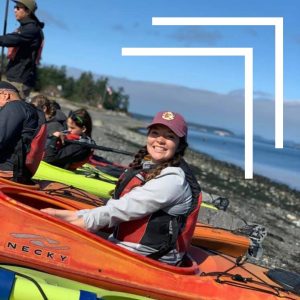 Whidbey Island Water Sports: Just in Time for Summer
As Island County transitions into
we've noticed quite a few changes.
Restaurants have re-opened their doors.
Parks are now open to the public again.
Even a few offices are welcoming back their employees.
For many, this change couldn't have come soon enough. For those who enjoy water sports, the lifted restrictions were right on time.
Water sports is something particularly special to Whidbey as we are after all, completely surrounded by water. With the sun making more and more guest appearances in the sky you can place a good bet on the expectation of increased activity on the waves. Between kayaking, paddleboarding, sailing, and more; the Whidbey shores offer quite a bit of enjoyment for those willing to get wet.
Below are just some water activities popular on Whidbey.
Kayaking is easily an island favorite when it comes to water sports. The flexibility of kayaking regardless of weather and the ability to do it alone is a HUGE draw for many.
Another island favorite, especially in the summer, is tubing! The wonderful thing about tubing is the community feel to it. It's a great activity that brings people together and almost always results in a few humorous stories.
Want to kick tubing it up a notch? Water skiing is for you! This sport requires a bit more resilience and core strength, but once you get it down you are sure to leave the water with some epic pictures of yourself.
Paddleboarding is a slightly newer interest on the island, but well deserving of the hype. This sport is made for those who simply want to enjoy the water. Sit, stand, lay down, it doesn't matter! Paddleboarding allows you to enjoy the sea the way you want to.
Sailing is a Whidbey Island classic. There is a long history of sailing on Whidbey that has been passed down from generation to generation.
If you enjoyed this blog, you might also enjoy: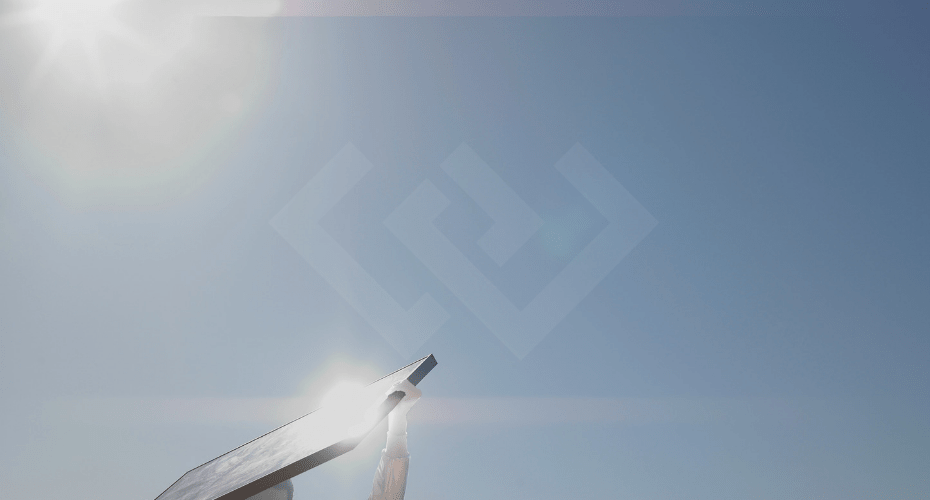 Solar Savings
Did you know Whidbey Island gets half the rain of Seattle and about 30 additional days of sun? The island is one of the sunniest Washington areas west of the Cascades! Because of this extra boost of sunshine, we have a secret superpower. Or should I say Solar Power?
Residents all over Whidbey have been tapping into this natural resource and benefiting big. Granted, preserving our environment by investing in sustainable energy is already a great benefit to us and generations to come, but solar power has a lot more to offer consumers than the feel-good fuzzies from giving back.
Here's 4 benefits/incentives to going solar:
Net Metering
Net Metering is a program set up to allow residential and commercial customers for energy services to store up credit with the company when they generate excess energy during the summer months from their solar panels. During the winter months, when the sun is less likely to come out and play, that credit can be applied to their account!
30% Federal Tax Credit (2019)
Individuals who purchase and install solar panels to their home or business by the end of 2019 are eligible for a 30% federal tax credit when filing. This amount will reduce to 26% in 2020 and 22% in 2021. – Don't let the sun go down on this great opportunity!!
Sales Tax Exemptions
Purchasers of solar panels are also eligible for sales tax exemptions! This can save some customers 8.7% of the upfront install cost. That's a total of 38.7% in tax savings!
Increased Property Value
Finally, installing solar panels increases the value of your home. Homes that are energy efficient save owners hundreds if not thousand throughout the year and can greatly increase the value of your home when you go to resell.
To learn more about Solar Power you can visit Greenbank Farm's Solar Fields where they dedicate one acre to solar panels and have helpful information for visitors to read!
Ready to take the leap? Contact Whidbey Sun and Wind! They are Whidbey Island's experts on renewable energy and will have everything you need to make your home a little greener. They will provide a cost savings timeline which will demonstrate how many years it will take to profit from the up-front expense of installing solar power.
You Might Also Like: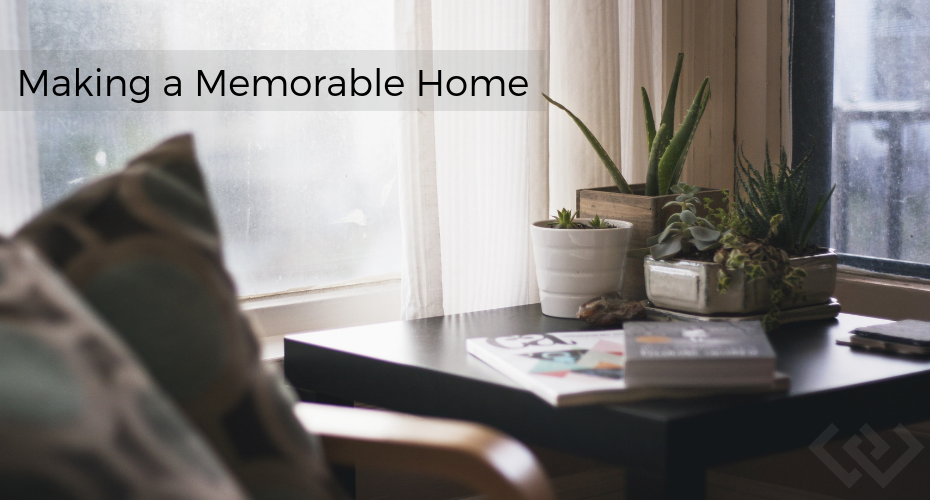 Making a Memorable Home
Fresh out of college she had little desire to decorate or apply much effort to her home. She figured, "if it's not functional, it's not needed." That all changed when her best friend, a former beauty queen, moved in with her. "Everything was moved! Books were realigned to look nice, plants popped up everywhere, and anything that didn't look pretty found a discrete new home." Although the first shock of everything shifting around her was a bit startling, she started to notice a big difference. "All of a sudden the people entering her home would look around and almost immediately compliment her on her 'Pinterest' home. She would overhear conversations about how great visiting her house was and when people did visit, they wanted to stay."
This was the story of one of our agents and her journey in learning the power and positive impact that decorating can have on a home. We've all been at the start of this journey at one point or another. Fearful of making mistakes, we settle for what we have or even convince ourselves we like it better without the fancy decorations (even though we drool at Pottery Barn). Decorating can play a key role in turning that house you bought into a real home. It can transform plain space into a memorable oasis for all who enter.
In everyday life this is important but when selling a home, it is invaluable.
To ease your fears we've gathered some key interior design tips we hope will help you with your first steps to a new interior design.


5 Rules for Interior Design
Start with a Neutral Palette
Bright colors and bold accents go in and out of style rapidly. Neutrals are lasting and timeless. Start your room off with a neutral palette that will be consistent and lasting. Pops of color are easily achieved in replicable items such as books, floral arraignments, and accessories.
The 10-30-60 Rule
An easy way to decide when and where color should be added is using the 10-30-60 color rule for dominant, secondary, and accent colors. As the name suggests; your dominant color (a neutral) should cover about 60% of the room. Your secondary color, a little bolder, should be used repetitively without overpowering. Your boldest color, the accent, should be included sparingly and with intentionality.
Think Vertically
Artwork, wall décor, and tall plants help to bring the eye up off the ground or coffee table. Also, storing items vertically on shelves or other creative options keeps them off the ground or on low areas, preventing the home from feeling cluttered.
The Rule of Threes
Styling surfaces can feel intimidating. Too few items can leave the space feeling sparse and awkward, but too many items can cause clutter. When in doubt, follow the rule of three. Odd number groupings are more appealing to the eye than even ones. Placing three cohesive items in a space can help to create this dynamic.
Don't Over-Theme
Everyone loves a good beach themed room but when everything is covered in is shells, sand, umbrellas, and flip flops it can start to look ridiculous. Keeps obvious references to a theme at a minimum with accent pieces and try to enhance the feel of the room over the theme.
Looking for some inspiration or a creative piece to get you started? Visit Seaside & Sylvan! They are a small furnishing boutique located at the historic Greenbank Farm. Their creative décor and helpful associates are sure to spark your style into action.
You might also like: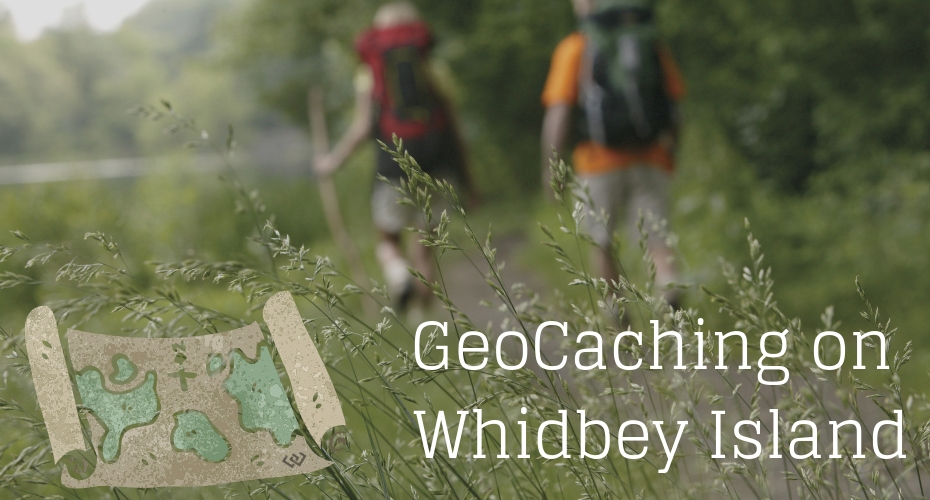 Geocaching on Whidbey Island
Why is Whidbey Island the Perfect Place?
It is no secret that Whidbey Island is an astonishingly beautiful place. It's the kind of atmosphere that draws you outside to enjoy the many state parks and breathtaking beaches. Countless trails dot the landscape all across the island. These trails and parks are what make Whidbey Island the perfect place for one very special activity: geocaching.
View this post on Instagram
What is Geocaching?
Geocaching is a hobby that has been around for almost twenty years, following the significant improvements on the global positioning system. The concept of the game is simple; go to a location indicated on your app/GPS, find the hidden treasure, re-hide and repeat. Geocaching's simple, yet successful, concept attracts millions from across the globe to get outside and participate. On Whidbey Island alone there are over 300 caches!
View this post on Instagram
From the Geocachers:
We asked a few Geocachers about the draw to the hobby and they gave us a wealth of knowledge.
Sandra, a long term Geocacher, expressed "so many activities today [are] related to being indoors and sedentary in nature," but she believes breaking that trend is what brings people to the hobby.
"Geocaching [is] directly related to being outside, the benefits are exercising your brain and your body! I've also been introduced to wonderful like-minded people who enjoy adventures."
Bill, a fellow Geocacher, echoes every word of Sandra's beliefs in the benefits of Geocaching. Asked why he started he simply said, "it was a way to get out!" As a retired man Bill is grateful to have geocaching for a hobby. Its something that keeps him active, helps him meet new people and discover new places.
So how easy is it to get into Geocaching?
Step 1: Download the App
This is the easiest part! Both iTunes and Google Play offer Geocaching as a phone app. All you need to do is search for it and download.
Step 2: Set Up a Profile
Setting up a profile allows you to save those caches you have already found and will start to develop statistics after you've been participating for a while.
Step 3: Start Finding Caches!
The app will immediately give you directions to the caches nearest you. You will follow it to the location and after that you are mostly left to find the treasure.
We Gave it a Try:
We decided to give it a try ourselves and it was great! We discovered there was a geocache right next to our Coupeville office. When we got a little lost and confused, we found out there was a helpful hint to guide the way. After a little snooping we found a tiny pill box with the visitor log!
Overall it was a pretty great experience and we can't believe there are SO MANY more caches to find and places to discover on Whidbey Island! Sandra stated it best, "Whidbey Island is a magical place to live and geocache in… I loved discovering the "Mother of All Erratics" in the Saratoga Woods near Langley, (as well as) new trails and Dugualla State Park on North Whidbey, and secret places in Deception Pass State Park. We have lived on Whidbey almost 38 years and all of those places and more were discovered through geocaching!"
Go get out there and explore!
You Might Also Like: